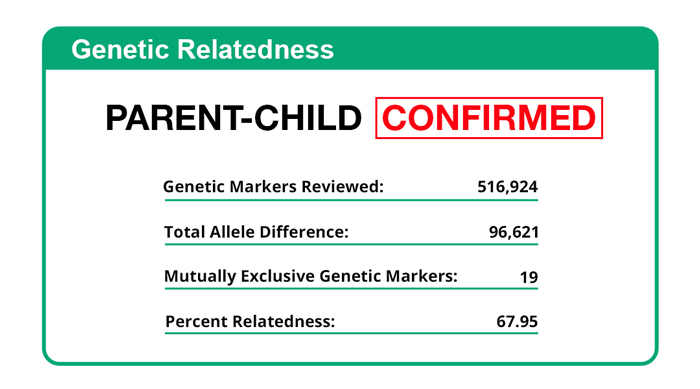 Confirm any relationship
Determine the relationship between any two people with 99.99% accuracy for complete peace of mind. Worried about upsells or hidden fees? Don't worry, there aren't any, regardless of the relationship you test for.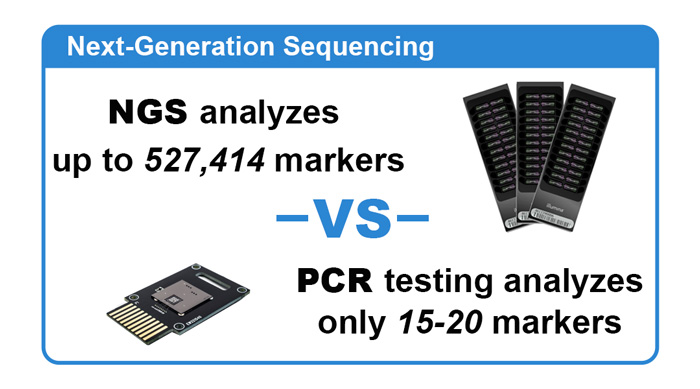 More genetic markers,
more in-depth analysis
Get the most in-depth analysis with our custom Illumina chip, which gives the most detailed relatedness results by analyzing 527,414 genetic markers. Compare that with traditional PCR testing, which only analyzes 16-20 markers.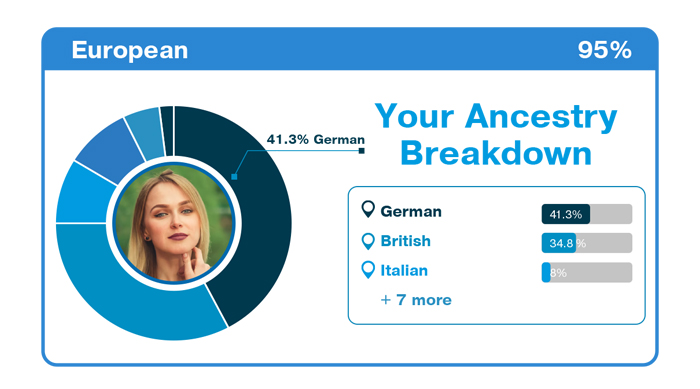 FREE Bonus Reports:
Ancestry + Traits
Get 3 ancestry reports: Recent, Ancient, and Advanced Timeline to understand where and when your ancestral lines have been up to 1,000 years PLUS get 15 Trait Reports that reveal unique characteristics powered by your own genes.