From the desk of Alexei Fedorov, Ph.D., Founder of CRI Genetics
Dear Reader,
45 seconds.
That's all it takes.
Maybe the amount of time it took to get out of bed this morning.
Maybe how long you would microwave a leftover slice of pizza.
Probably not enough time to go outside and get the mail.
But in the world of DNA testing, 45 seconds is all it takes to embark on a journey of self-discovery unlike anything you've ever experienced…
A journey that takes you back in time and introduces you to branches of your family you've only heard about—and some long-lost branches you never knew about!
All living things need their instruction manual […] and that is all they need, carried in one very small suitcase.

- L.L. Larison Cudmore
We live in a new "Age of Discovery"—and people like you are the new explorers.
In fact, a handful of DNA fragments ignited an entire movement that's been one of the hottest trends of the last few years.
This frontier is still largely unexplored. For everything that's been discovered so far, there's potential for so much more…
If you join the "pilgrims" already on this journey, you'll discover so much more than your family history…
These DNA fragments can reveal secrets to improving your heart health, achieving your weight loss goals, and even win the battle against allergies.
You get to experience the discoveries of this journey as a passenger…
You'll be with an expert team of guides who are on a mission…
…A mission to make sure you have fun while you venture inward to learn about yourself and your family.
In fact, you only have to do about 45 seconds of "work" on this expedition.
Sound simple?
It IS simple—for you.
But, this is the future you have access to TODAY.
This is how today's "explorers" (people like you) confirm stories they heard from their parents and grandparents…
Or get answers to questions they didn't have a chance to ask their parents and grandparents…
And discover all the corners of the world where their family has roots…
In a moment, I want to give you an opportunity to join one of these expeditions in the new "Age of Discovery."
But first, I want to show you more of what you're getting yourself into…
I'll explain how a handful of DNA fragments are completely transforming everything we think we know about ourselves… And giving people like you a chance to truly take the reins on your future.
The Moment in History that Forever Changed Every Human Life
It happened about 18 years ago, quietly.
Most people had no idea their lives had fundamentally changed forever.
This was the moment the Human Genome Project was declared complete.
A massive international scientific research project to map the entire human genome. Every piece of DNA in every chromosome of the human body.
This was the most significant moment in human history since Christopher Columbus sailed the ocean blue in 1492.
Just as many explorers followed in Columbus's wake, the completion of the Human Genome Project sparked a new "Age of Discovery" that has explorers gallivanting a new frontier.
Scientists have uncovered hundreds of life-changing possibilities for everyday people in the 18 years since…
…And that's just the tip of the iceberg—just a tiny handful of everything that's left to discover.
Scientists announced the completion of a task that once seemed unimaginable; and that is, the deciphering of the entire DNA sequence of the human genetic code. This amazing accomplishment is likely to affect the 21st century as profoundly as the invention of the computer or the splitting of the atom affected the 20th century. I believe that the 21st century will be the century of life sciences, and nothing makes that point more clearly than this momentous discovery. It will revolutionize medicine as we know it today.

– Senator Ted Kennedy
Right now, you have an opportunity to jump on one of these new "Mayflowers" of the genetic frontier…
…And enjoy all the current discoveries, along with Front Row Seats for everything left to explore.
Some of the current discoveries include an ability to match your DNA fragments to regions around the world…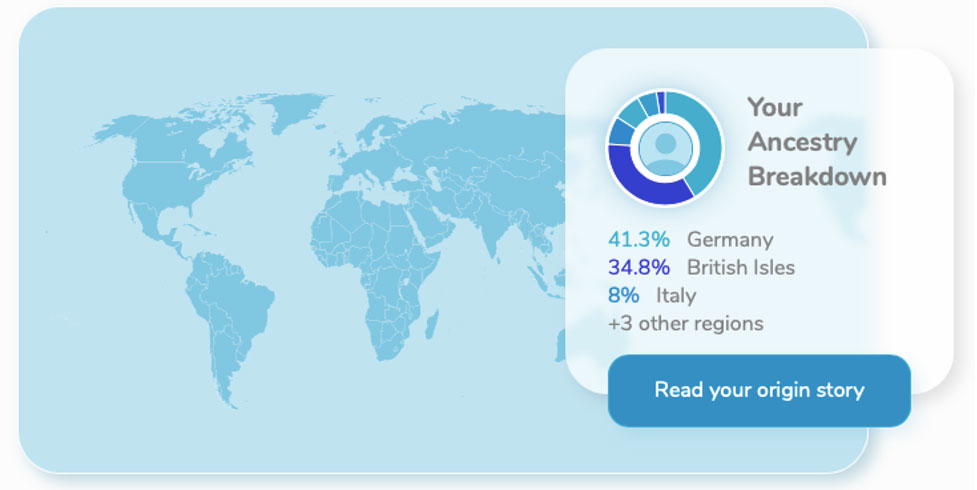 …Showing you all the places your ancestors once lived.
And not just where they once lived…

…but WHEN they lived!
Today's genetic explorers may even discover Famous People they never knew were on their family tree.
From current celebrities…

To long-gone historical figures…

Just these discoveries alone make for an incredible journey any American would enjoy…
Do you ever think back to conversations you had with your parents or grandparents?
Their stories about the "good old days," where peanut butter cups were the size of frisbees and only cost a penny…
…Or perhaps not necessarily the "good old days," but of the struggles your ancestors faced when they migrated from Ireland or Italy...
…About the things they had to do to survive, the sacrifices they had to make.
When you fondly remember these stories, do you ever think of questions you wish you had asked, but now it's too late?
This is something that happens to all of us…
…And if you were adopted, I'm sure all you have are questions!
In the new "Age of Discovery," you get answers to those questions—and even answers to questions you never thought to ask!
It's time for you to find out how to begin your journey…
DNA Tests – "21st Century Mayflowers"
It's almost ironic how a handful of DNA fragments are having such a huge impact on how we understand our past and our future…
For the longest time, the only way to get answers about your past was through family stories or digging through immigration documents, marital records, and newspaper clippings…
The only way to get answers about your future was to remember a family history of heart disease, diabetes, or other issues… And let's face it: Those "answers" about the future were more like educated guesses.
Now, thanks to the Human Genome Project and the decades of genetic research since…
There's a way to get answers about both your past and your future.
DNA tests unlock that door for you.
I've already showed you a few examples of how they can get you answers about your past…
Let's quickly go over a few examples of how they can get you answers about your future…
You can uncover critical insights about your cardiovascular health…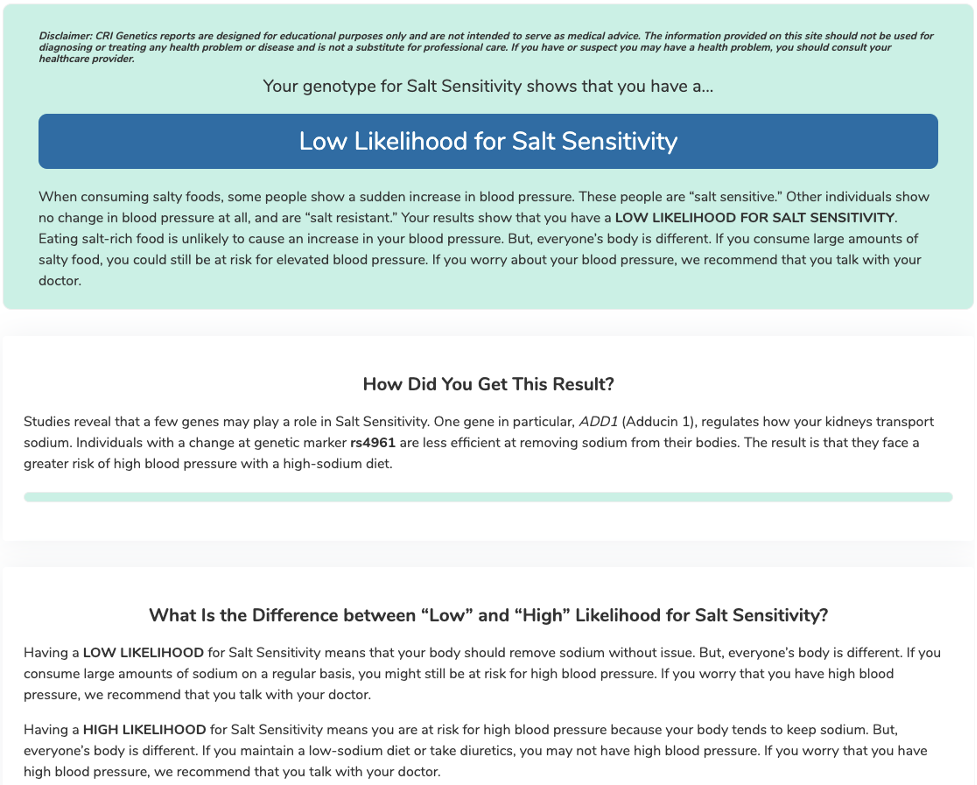 You can get answers about what your future may hold, what diseases and conditions you may have to watch out for in the years ahead…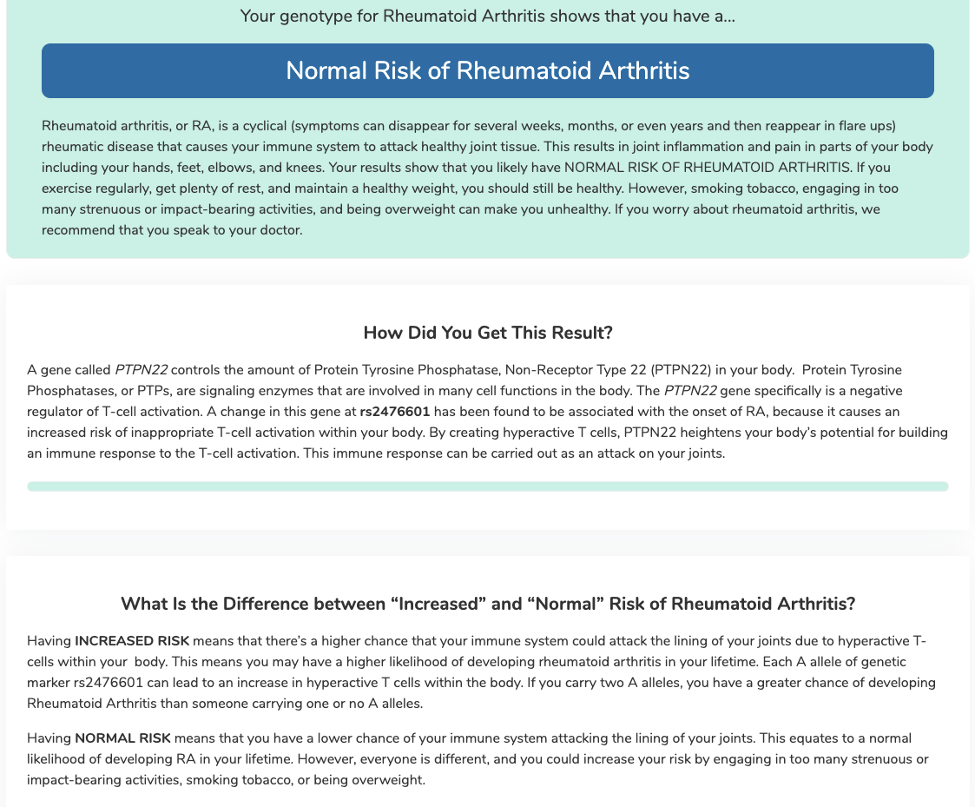 DNA tests can even answer questions about your present – by revealing nutritional needs you didn't know you had...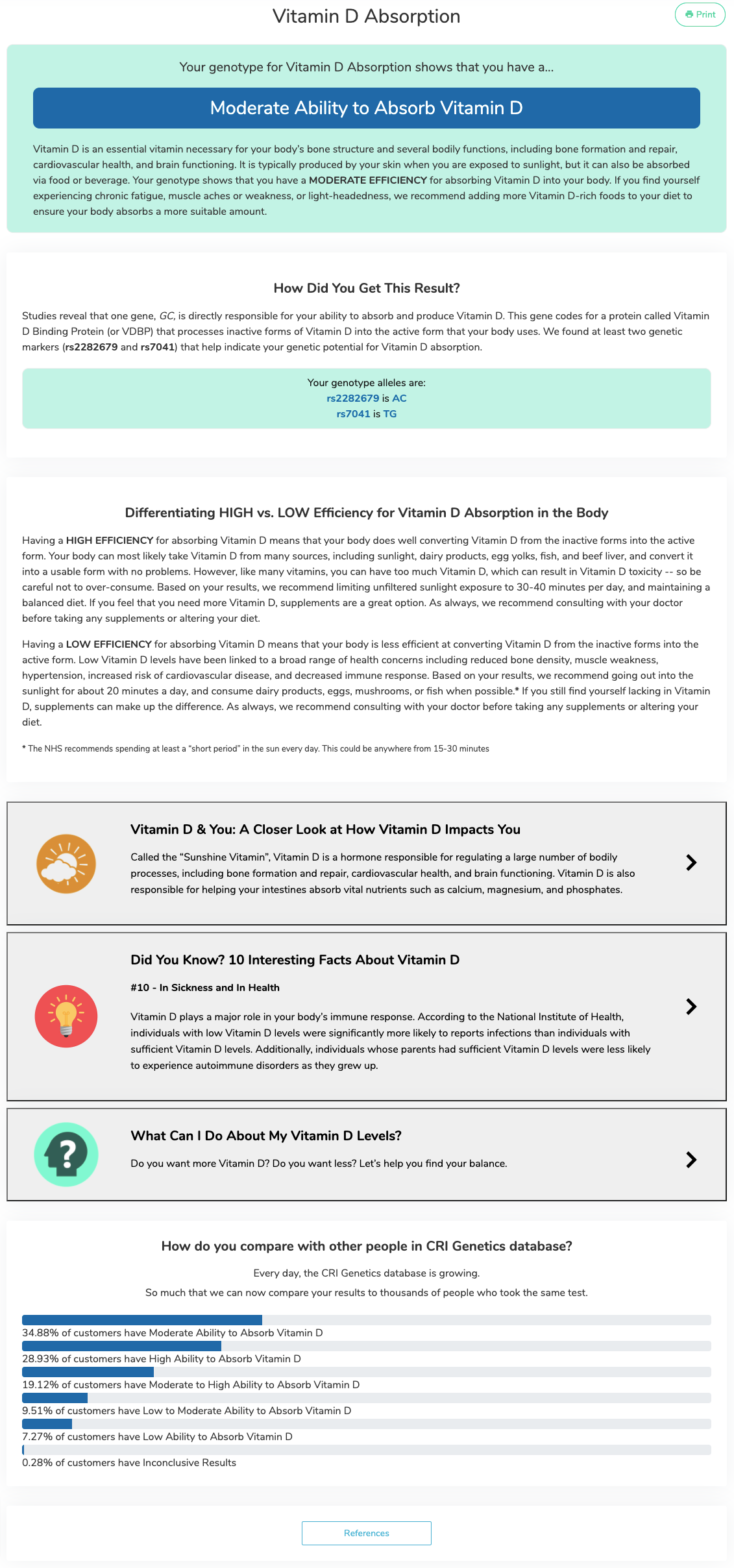 Why a DNA Test is a No-Brainer Investment in Yourself
I've already covered many of the current reasons why this is the perfect time to hop on one of the "21st Century Mayflowers"…
The things you can learn about yourself—and the implications they can already have on your everyday life—are priceless.
I've only covered a tiny handful of the hundreds of discoveries waiting for you on the other end of a DNA test…
Fact is, there are thousands more scientists have yet to uncover…
A DNA test gives you a Front Row Seat on the expedition of this new frontier.
When Americans first began to venture west, on the famous Oregon Trail and other migrations…
They did so following promises of empty land there for the taking. It was an opportunity for people to get rich and make a better life for the futures of their families!
Right now, DNA tests are providing that same opportunity…
There's an entire universe of possibility waiting for you—one that can have a profound effect on your future and the future of your family.
It took as long as six months for pioneers to travel the Oregon Trail…
It took Columbus 36 days to sail the ocean blue…
Your journey will take you 45 seconds. It's just a quick swab of your cheek.
Now, I want to give you an opportunity to join one of these expeditions in the new "Age of Discovery."
Introducing CRI Genetics
This is a cutting-edge DNA test experience with the most comprehensive genetic reports from beginning to end…
Every picture shown above is just a tiny screenshot from an in-depth CRI Genetics report…
…And they're just a few examples of countless other discoveries you could see in your journey with us.
When you jump on the CRI Genetics "Mayflower," there are three critical pillars you can expect on your expedition:
FIRST – Expert guidance every step of the way.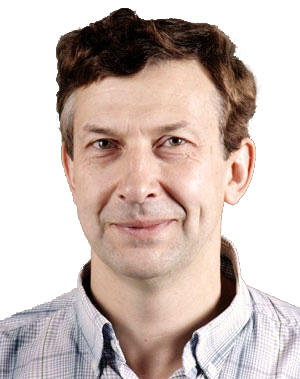 Your ancestry reports are created using my proprietary DNA analysis algorithm. After over 35 years researching the human genome—including an apprenticeship to Nobel Prize winner Walter Gilbert—CRI Genetics is my masterpiece.
The writers, developers, and fellow scientists on my team are all experts in their field. Each one was brought on with one goal in mind: To ensure your CRI Genetics experience is exciting, enlightening, and fulfilling.
---
SECOND – Help around every corner, whenever you need it.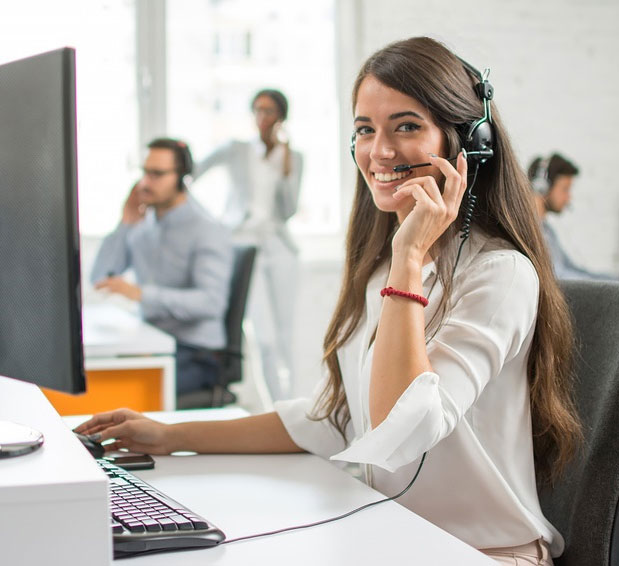 Every single page of our website has a chat box that gets you in touch with a friendly Customer Care Representative. These agents are not just available to help—they're eager to help.
From the very beginning, it was important to me that people on my "Mayflower" have real people to talk to any time they need help. Not only do you get to talk to real people at CRI Genetics, you get highly trained, genuine individuals who are determined to make sure you're smiling by the end of the conversation.
THIRD – Your privacy respected and security taken seriously.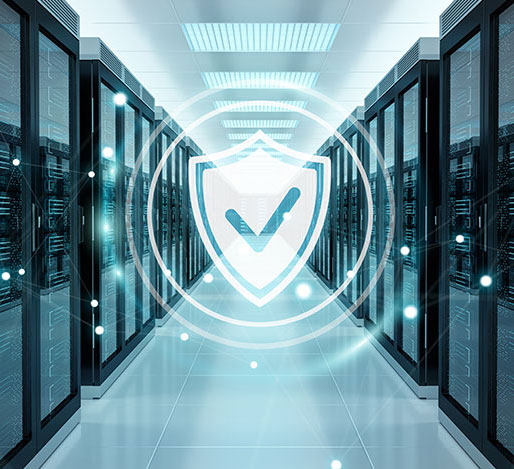 The unfortunate fact of today's online world is you can never be too careful with your information… At CRI Genetics, I made sure we go above and beyond typical security measures to ensure the safety of my fellow explorers.
All personal and genetic information is kept separate and encrypted. A scientist handling your DNA at the lab never knows your name. A Customer Care representative handling your account never has access to your genetic information. ALL data is stored in a secure server disconnected from the internet. That server is kept behind a locked door. I can count on one hand the number of people who have a key. They ONLY have a key for the sole purpose of adding customer data.
Your DNA is your property. At CRI Genetics, we treat it as such. When you entrust your property with us, we pull out all the stops to ensure it's protected.
Bottom line: YOU come first at CRI Genetics.
This is YOUR journey. I'm just your guide.