Choline Deficiency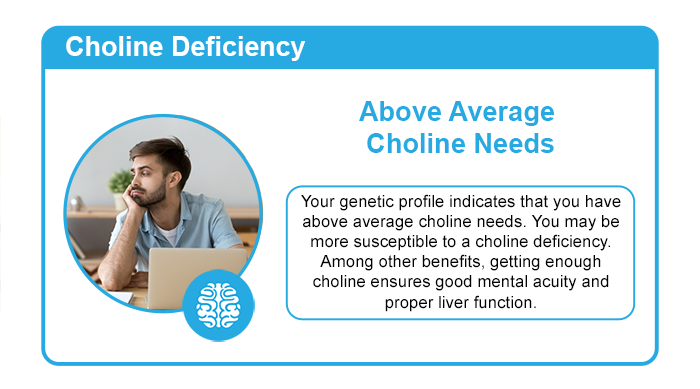 What do your enzymes say when it comes to choline?
Enzymes are just another word for proteins, and they're super important because they help speed up chemical reactions in the body. They're essential for liver function, digestion, and so much more. Too much or too little of a certain enzyme can cause health issues, and that's where your genes come in.
There are a few genes that play a role in choline deficiency. Sometimes changes in these genes can cause them to malfunction, meaning your body may not process choline as efficiently. Ultimately, the biggest factor in choline deficiency is your diet, but it's good to know what your genetic markers say about your choline needs too.
Magnesium Deficiency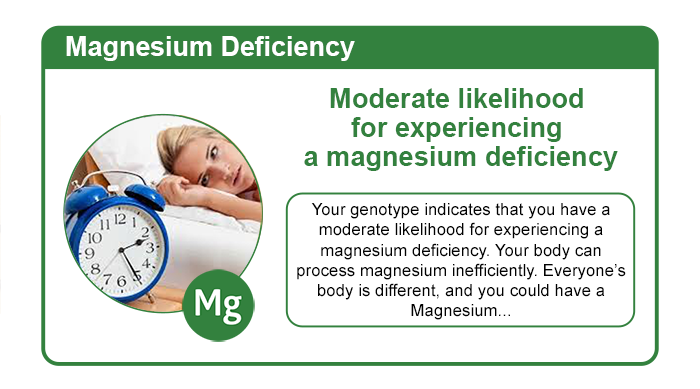 Is something blocking magnesium from entering your body?
There are two genes that play a role in magnesium deficiency. The first deals with the amount of mucus in your intestines and can effectively block magnesium from entering your body. The second plays an important role in electrolyte balance in your cells. Diet and lifestyle are huge factors in how much magnesium you're getting, but it can be about more than what you're eating—your DNA can tell another story.
You could have a genetic predisposition that deals with mucus or electrolytes that you never knew about. Once you better understand your genes and how they work, you can make more informed decisions about your health.
Bliss Molecule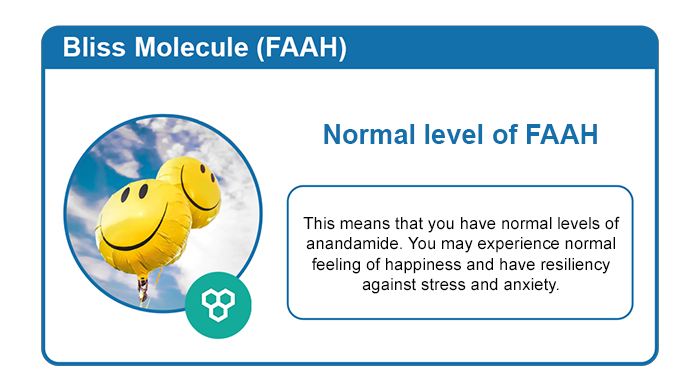 How much of the "bliss molecule" does your body make?
Anandamide, often dubbed the "bliss molecule," is a lipid that your body makes. It impacts your mood, your response to pain, and stress. FAAH (Fatty Acid Amide Hydrolase) is an enzyme that regulates the breakdown of anandamide, and the more your body makes, the less anandamide you will likely have.
Because there are genes that account for the differences in anandamide and its impact on your body, mood, and other bodily functions, it's important to understand its effect on you. Exercising regularly and maintaining a proper diet may lower your FAAH levels, but your genetics are another essential piece.
Stress Reactivity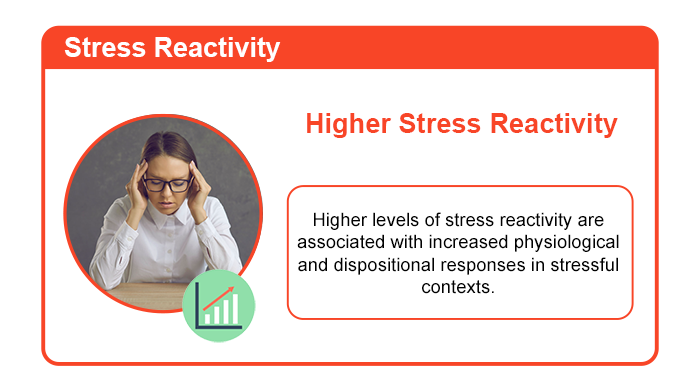 Do you have high or low stress reactivity?
Stress reactivity is a person's capacity to respond to any kind of demand or threat, also known as stressors. Higher levels of stress reactivity are associated with increased physiological and dispositional responses in stressful contexts. But what's going on behind the scenes?
Enter oxytocin. Both a neurotransmitter and a hormone, oxytocin interacts with the hypothalamo-pituitary-adrenal (HPA) axis as well as the amygdala to reduce stress response and is a huge factor in overall brain health. Stress is a normal component of life, but it's important to know where you stand so you can find healthy ways to manage it.
Resilience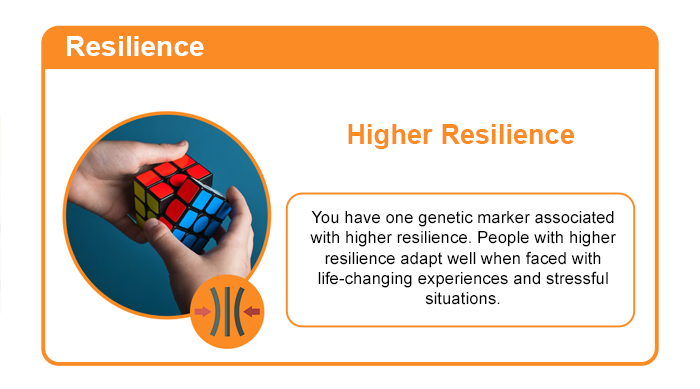 How well do you adapt when the going gets tough?
In psychology, resilience is defined as "the process of adapting well in the face of adversity, trauma, tragedy, threats, or significant sources of stress. People with higher resilience adapt well when faced with life-changing experiences and stressful situations.
There are multiple genes associated with resilience. One gene variant is found in the cannabinoid receptor 1 gene, while the other gene variant deals with the signaling molecule nitric oxide. Our reports can inform you of your predisposition for resilience, as well as suggestions on how to cope with adversity so you can keep your life stable through its natural ups and downs.
Physical Activity Level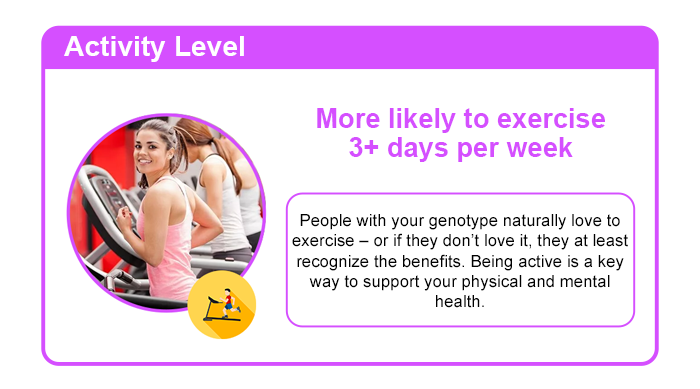 To (love) exercise or not to (love) exercise?
Being active is a surefire way to support your physical and mental health. People who carry a certain allele naturally love to exercise, or if 'love' is too strong a word, they at least recognize the benefits.
Those with this 'physical activity level' gene variant were more likely to vigorously exercise three or more days per week. The gene itself is involved in the growth of neurons during brain development, so it makes sense how this might affect someone's propensity for frequent exercise. A healthy body and a healthy brain are inextricably linked, but what do your genes say about you?