Dear First Time Customer and FUTURE MEMBER of the CRI Genetics community,
Welcome, and congratulations.
You've just taken a huge first step towards knowing yourself better.
My name is Alexei Fedorov. My PhD in Molecular Genetics has led me on many great adventures. Greatest of all those is leading CRI Genetics into a new genetic frontier as Chief Scientific Officer.
I've studied the building blocks of life for over 35 years—here are some of the most exciting highlights I'd like to share with you:
Working alongside Harvard University Nobel Prize-winner Walter Gilbert, I learned from the Master of Genetics himself.
Studying DNA gave my life purpose. In addition to heading up CRI Genetics, I'm a tenured professor, and Director of the Bioinformatics Lab at the University of Toledo. I believe DNA can give your life purpose like it did for me.
To date, I have published 50+ papers as a lead author, and my work has been cited by other scientists over 3,000 times. That means expertise you can trust.
I'm not telling you this to brag.
I'm telling you so you know exactly who will be handling and analyzing your DNA.
So you know you're in good hands—hands that know and have made DNA their life's work! The next question for you is...
What Can a DNA Test Tell You?
For one, genetic testing is scientific evidence that tells us exactly who we are on a cellular level. It proves that we are all connected, bringing us together from every corner of the planet.
Let's take a closer look at what else we can learn from DNA testing:
Personalized Detailed Ancestry: Not your brother's ancestry, your mother's, or your great-grandfather's. YOUR ancestry. Our reports analyze your past 5-6 generations (Recent), and can also trace back 50+ generations! (Ancient) Our timeline goes back farther than any other!
Sense of Community: You'll learn your heritage beyond what you've heard in stories. Using our Biogeographical Ancestry Reports, you'll learn the precise breakdown of all the pieces that make up the unique and beautiful you, linking you to knowledge, relatives, and a community that have been lost to you.
Timing and Location: By examining 642,824 relevant markers across your genome using my patented DNA analysis software, I will be able to tell you not only where your ancestors came from, but also exactly when they arrived.
In trusting me with something so deeply personal (your DNA), here are some promises I'd like to make to you:
100% Data Safety: DNA is personal and sensitive. I take this more seriously than anything else, which is why I want to assure you that 100% of your information and data is stored offline in a private facility that requires our highest security clearance to access.
Privacy Protection: Additionally, our 4096 bit RSA and TLS 1.3 encryption servers meet websites like Google and Amazon's standards of privacy protection.
3-4 Week Turnaround on your Results: As a first time customer, you can expect a 3-4 week turnaround from the time we receive your test until we complete your report (if we're backed up and for some reason and you don't receive your report within 8 weeks, call us and get a full refund, guaranteed).
This is a once-in-a-lifetime opportunity.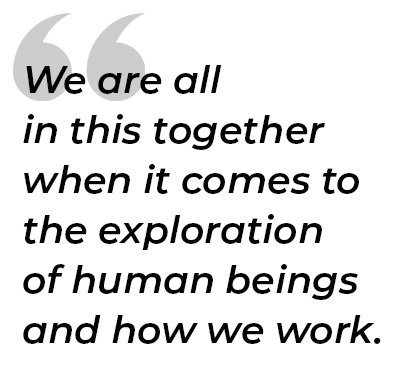 You are here today because your ancestors, my ancestors, all of our ancestors—conquered unbeatable odds (literally, drought, famine, and the Ice Age could have wiped humans out), and passed on their genes to subsequent generations… to us.
Their passion to live and explore could not be extinguished.
I know that neither can yours.
With the most advanced genotyping software on the market, our team at the Cellular Research Institute stands at the forefront of the genetic frontier.
Will you explore that frontier with us?
This special, first time customer, limited offer is our way of saying and welcome aboard, and thank you. None of this would be possible without you. By placing your order now, your kit will be shipped out within 24 hours, guaranteed.
Let's make the journey together.
Sincerely,
Alexei Fedorov & The CRI Genetics Team