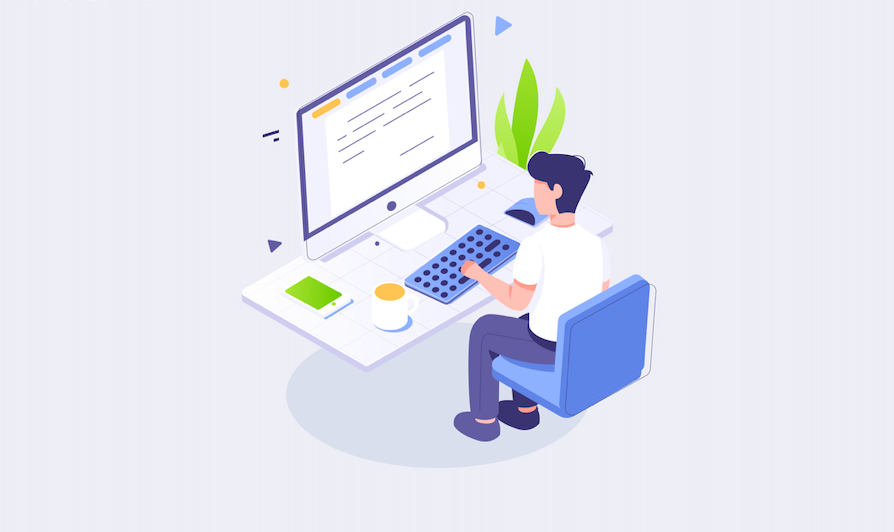 ___________________________________________________________
Coping with Social Distancing and COVID-19
___________________________________________________________
Hello, are you hanging in there? How are you coping with social distancing so far? Three weeks have gone by since we wrote Your Ultimate Guide to COVID-19, and the number of coronavirus news stories has sky-rocketed. In response, we have freshly updated our past two coronavirus posts to keep our readers in the know.
So if you are looking for the latest details on:
What the coronavirus is and what causes it

What coronavirus does and how it

works

When COVID-19 started and where it came from

What the common symptoms are, and

How COVID-19 is transmitted
If you are looking for the latest details on:
What a pandemic is and w

hat the main COVID-19 updates are

What major cancellations have occurred so far

How far we are towards developing a vaccine or treatment

What the severity and current mortality rate of COVID-19 are

How it compares to the flu and w

hich groups are the most at risk, and

What you should do to protect yourself
This week, we are taking a slightly different approach to the pandemic. We're staying away from the latest news this time, and instead dedicating this article to mental health, working from home, and living your best life while partaking in the global strategy of social distancing.
___________________________________________________________
Table of Contents
___________________________________________________________

___________________________________________________________
A Note on Staying Informed About COVID-19
___________________________________________________________
We hope you haven't been too inundated with news and desensitized by the constant COVID-19 updates. In the 21st century, it's easy to find hundreds of news outlets to help you stay informed. And it's even easier to become lost and frustrated with all those options.
In this post we won't force you to read piles and piles of articles, but we will provide you with links to the WHO, the CDC, and the JHU websites.
The WHO, CDC, and JHU are undeniable experts on the coronavirus. They provide valuable and reliable information about the coronavirus to millions of people every day.
Thus, if you're sick of trying to find answers and only want to rely on a single source, we strongly suggest you pick one (or preferably, all) of them. As for us, that's where the majority of our information comes from!

___________________________________________________________
Become a Black Belt in Working From Home
___________________________________________________________
COVID-19 has caused many people to start working from home. As part of our guide to coping with social distancing, we thought it was an appropriate topic to start with. Because this very article has been written from the confines of an apartment in an undisclosed location in Los Angeles. Without further ado, here's how you can make working from home work for you:
1) Make a schedule, and stick to it.
Working from home can be amazing. You can enjoy the comfort of your own space, you don't have to worry about sharing a bathroom, and you can wear pajamas all day long - hallelujah! However, working from home can also be dangerous. As many people who have worked from home for years can attest, it's much easier to be productive if you have a schedule (even if it's a loose one) that you can stick to.
First, consider starting and ending work at the same time every day. This will make it easier for you to distinguish your professional time from your personal time. In addition, it allows you to prioritize a healthy work-life balance. Flexibility is one of the perks of working from home, but make sure to make up for lost time or sleep when you do stray from your routine.
Second, try writing down your schedule to help you stick with it. Many people find that routines can be more powerful than clocks when they're working from home. Also, it helps to schedule breaks in between your working hours. Taking short breaks or pausing for lunch will help you stay on task and feel refreshed after a couple hours of hard work.
2) Make sure to take your breaks in their entirety.
Give yourself adequate time to breathe, readjust, and get back into a productive head space before jumping in again. The standard number of breaks for full-time U.S. employees is an hour lunch and two 15-minute breaks during the day. Don't short-change yourself during your breaks! They're more precious than you think.
3) Create an adequate work space.
Most experts recommend creating your own work space that is specifically only for work. It should be somewhere where you feel like you can get into your productive zone. This could take some adjustments. If you don't feel like your space is right, don't be afraid to switch it up. Productivity depends on your mentality and this is highly influenced by the space you're in.
Many people have voiced their opinion on this topic. The Mayo Clinic has even created their own guide to setting up the perfect workstation. Their top recommendations include:
Choose a special scent that you associate with work and place it in your space. It can be a candle, incense, or scent diffuser.

Keep a clean design. Remove clutter around where you plan to work to improve your space.
Fill your space with a specific sound that can help you focus. They recommend Spotify's Lo-fi Cafe Playlist, Big Desk Energy, and asoftmurmur.com.
4) Keep your work space separate from your living space.
Avoid mixing your work space with your living space if you can help it. This goes hand in hand with creating an adequate work space. You should be able to close the door on those deadlines and conference calls. That's a figure of speech, but if you can close a literal door on your work space, even better.
Also, if you only remember one thing from this article, DO NOT DO WORK IN YOUR BEDROOM. That is a huge no-no. There are multiple studies that caution people about doing work in bed. By keeping your work materials out of your room, you are actually strengthening the mental association between your bedroom and sleep.
Conversely, if you work in your bed, your brain will associate it as being a place of work. This will eventually make it hard for you to fall asleep there.
5) Set rules and boundaries with the people in your space.
Coexisting is a very important part of working from home if you live with others. It's important to set some ground rules with these other people in your home so you won't face problems later on. Further, if you have children, it's important to set clear rules so they know when you need to work.
Also, it's good to set boundaries for yourself. Know that you don't have to get back to that person who emailed you at 10pm at night. When you set these boundaries, you are successfully separating work from relaxation time. This will improve that work-life balance we talked about earlier.
6) Don't be too hard on yourself.
If you're adjusting to the working from home lifestyle, always remember that there will be bumps along the way. It is a big change and takes some time getting used to. Work from home veterans are known for being really disciplined, but it does take time to get to that level. It is very unlikely that you will master the serious focus and diligence that working from an unconventional space requires in a week, much less a couple days. If you catch yourself straying from work, don't be too hard on yourself. Just take a little time to refocus, and get back on track.
___________________________________________________________
How to Keep Your Pets Happy While Social Distancing
___________________________________________________________
COVID-19 has many of us worried not only for our own wellbeing but for the wellbeing of our family members too. Although we have provided countless coronavirus tips and preventative measures in our previous articles, we realized that we were only targeting our human demographic. The CRI Genetics team is full of animal lovers, and many of us have pets of our own, so we understand your concerns for their safety. Thus, here's a brief coping with social distancing guide for our furry family members. (And we're not talking about your uncle and his hairy back).
First of all, can our pets catch the coronavirus?
As of right now, there is no research to support human to animal spread of COVID-19 at this time. People became anxious when they heard about the Pomeranian from Hong Kong that tested "weakly positive" for the virus last week. However, because it was an isolated case and because that dog had a very small number of COVID-19 particles present in its oral and nasal cavities, no conclusions could be drawn regarding the certainty of human to animal transmission.
According to the CDC, there is not enough evidence to support that the virus can be passed between people and their cats and dogs, or other animals.
On the other hand, a microbiologist at the University of Pennsylvania School of Veterinary Medicine says that pet owners who test positive for the virus should limit contact with their pets. In addition, they should wash their hands and not let their pets lick them on the face. This is to completely ensure that the virus won't be transmitted if it turns out it can be passed from humans to animals. Although the chances of this happening are extremely unlikely.
It's always a good idea to practice healthy habits around your pets. Make sure you always wash your hands after handling your pet, their food, or their waste. Also, clean up after your pets properly and remember to take your pet to the vet regularly.
How Your Pet Fits Into Coping with Social Distancing
Unless you have an especially grumpy cat (we love those too!), your pet will be extremely excited to have you home.
Your pet may be thrilled with having you around, however, they may also quickly become restless or bored. This is more likely to occur if you're not giving them enough attention. In the best case scenario, you'll get a lot of head butts or extra snuggles. However, it can become tiresome if your pet is constantly trying to distract you from your work or activities. Here are a couple of ways to keep both you and your pet happy.
1) For dogs, keep up your daily walking schedule.
It may be tough to get out of the house right now, but it will do both your dog and you a lot of good. First, realize that you may have to adjust your route. For example, your local dog park is probably a no-go because you still want to maintain a healthy distance away from other people. Next, daily walks are advisable. They will help regulate your dog's activity levels as well as your own. This is especially important if you have a very energetic pup. Taking them outside allows them to get some of that crazy energy out.
2) Add playtime to your social distancing schedule.
If you haven't already, make sure to set aside some time for hanging out with your pet. There are many ways to help keep your pet entertained while indoors. For example, petting your cat or using puzzles and interactive toys to play with them is a good way to stimulate their brains and help them get a little exercise. For dogs, you can try teaching them a new trick, playing fetch if there's room, or using a soft toy or rope to play tug-o-war.
3) Make sure your home office (if you are working from home) is pet friendly.
If you are working from home, it's a good idea to ensure that your setup is pet friendly. This could save you a lot of trouble if your cat loves knocking stuff off the table or your dog likes chewing laptop chargers. Do a quick 5 minute check to see if you are putting your pet or your items at risk if they happen to be in the same room.
___________________________________________________________
Stop Yourself From Being Bored 101
___________________________________________________________
Although some of you may be perfectly happy with your current situation of staying home (shoutout to all my fellow introverts), this section is for people who are sick of binging Netflix and have no idea how to proceed with their socially distanced lives. If you're in this latter group, here are some things to do to keep you from being bored out of your wits.
1) Stay connected to your friends and family.
Distancing yourself from others can be pretty lonely, especially if you live by yourself. Luckily, we are living in the digital age. Most of your loved ones are just a call, text, or FaceTime away, and staying in touch can be a mood booster in itself.
There are multiple apps that have been created for this exact purpose:
Zoom has introduced the virtual happy hour where you can interact with people from all over the world.
Jackbox.tv has tons of games you can play using just your phones and a laptop. You can play some of them with up to 1,000 people.
Netflix has a free extension called Netflix Party that lets you sync up your movies or TV shows with your friends. This allows you to watch the same thing that your friends or family is watching, at the same time. Pretty neat, huh?
Many of your favorite classic board games have actually been digitized. You can find many of them on the apps store. Play chess, Scrabble Uno, and much more with friends or against online opponents. The possibilities are virtually endless.
2) Learn a new skill or topic.
You're never too old to learn something new. And with all this time on your hands, why not? Tricks aren't just for kids, my friends!
The world is your oyster, if you're determined enough. It can be something as small as learning how to juggle or mastering how to draw hands (it's harder than you think!). If you're up for a challenge, try learning how to code or how to make some fancy cocktails to impress your friends. There's never a bad time to learn how to perfect your signature drink.
Also, here are 450 Ivy League courses you can take online right now for free! They're open to everyone, so why not dabble in American Poetry, the Fundamentals of Neuroscience, Entrepreneurship, or The Ethics of Eating?
3) Try cooking something new.
Even if you can barely get a pot of water to boil like yours truly, now's a good time to try some new recipes and literally spice up life at home. There are plenty of free resources online that will give you an infinite number of recipes to try. And if you don't feel like shopping for groceries, now's a good time to let your creativity take hold. It's time to get cookin'! Click here for the top-rated recipes from allrecipes that might get you in the mood.
4) Listen to some podcasts.
If you need something to listen to while you're cooking, cleaning, playing with your pet, etc., podcasts are always a fun alternative to music or TV. Podcasts have been on the rise lately, and they cover almost every topic you could think of. Indulge in a murder mystery or educate yourself on why millennials are ruining everything (sorry!). Unsurprisingly, there are even podcasts about COVID-19. You may want to stay away from those if you're sick of hearing about it.
5) Break a sweat.
There are so many ways to stay in shape these days outside of the gym. If you can get outside, going for a walk or run is a good way to get some exercise. If you're inside, here are some workouts that don't involve equipment. You can also use items such as kettlebells, free weights or yoga mats to boost your fitness training.
Additionally, there are numerous YouTube channels such as Yoga with Adriene, POPSUGAR Fitness, and Blogilates that you can use. Also, here's a link for access to a free 90 days of personal trainer-led classes on the ASICS Studio Fitness app.
If you're a beginner, we recommend that you aim for 30 minutes of cardiovascular exercise at least three times a week. Also, you should mix in 20 to 30 minutes of strength work (squats, push-ups, abdominal crunches, dumbbell work) three times a week. Be sure to warm-up before you workout, and stretch before and after your workouts to avoid injury.
6) Volunteer... from home!
If the news has been getting you down lately, one way to make yourself feel better while also making a difference is through volunteer work. If you didn't think you could help remotely, think again! Thrive Global has created a helpful list with seven ways you can help others through volunteer work from the comfort of your own home. Check it out HERE.
Some of the things you'll find on this list are:
Helping with a crisis text line to support those in crisis

Translating medical texts and crisis response messages from non-profit organizations on a global scale, and

Participating in a variety of research programs for the Smithsonian Institution.

___________________________________________________________
Feel-Good News Updates
___________________________________________________________
Our Ultimate Guide to COVID-19 article contains all of the latest news updates on COVID-19. And to be honest, most of that news is grim and hard to swallow. We've created this section to show you that lighthearted coronavirus news stories do exist. The following are a few gems that have made us smile during these tough times. Hopefully they will make you smile too!
1) A 103-year-old Chinese woman has made a full recovery from COVID-19 this week.
Zhang Guangfen celebrated her return home this week. She was held and treated for six days in Wuhan, China, before being discharged on Tuesday. This makes her the oldest person to beat the disease. A 101-year-old man also beat the virus in Wuhan.
2) Two penguins at the Chicago Aquarium were allowed out of their enclosure to take a private stroll around the facility.
Chicago's Shedd Aquarium closed over coronavirus fears on March 15th. After some discussion, the aquarium caregivers decided they would let two rockhopper penguins, named Edward and Annie, out to stroll around the place.
It was a momentous occasion for both penguins and staff alike. Edward and Annie got to explore and visit the other animals. Here is a quick video of them gazing at the fish tanks in wonder.
3) Locals in Venice, Italy have noticed the return of wildlife and clearer, more pristine waters in the Venice canals.
Italians have been fighting the coronavirus for weeks by remaining in strict lockdown. A small silver lining of the lockdown is there has been a significant decrease in the amount of pollution in the Venice canals. Without motor boats and large crowds to pollute the area, locals have recently reported clearer water and an abundance of animals such as swans, fish and even dolphins.
4) China has closed down its last temporary hospital because there aren't enough new cases to sustain it.
Over the past week, there has been a dramatic drop off of cases in China. The country's strict quarantine measures seemed to have paid off.
5) The first stage of a clinical trial for an experimental vaccine occurred last Monday.
The first testing in humans of an experimental vaccine for COVID-19 occurred last Monday. The vaccine was developed by Moderna Inc., and was administered to 45 healthy adult volunteers in Seattle, Washington. Moderna Inc. used genetic material from the coronavirus to make the vaccines. This approach allows researchers to produce vaccines very quickly.
If the vaccine appears safe, then the FDA will have to grant permission to move ahead to the next phase of testing, which will include a much larger number of participants.
6) Many high net-worth individuals are stepping in and providing generous donations to those in need.
Donations have come from all over the world:
On March 13th, Mark Zuckerberg, the CEO of Facebook, said Facebook was committing to match $20 million in donations to support global relief efforts for COVID-19.
Donatella Versace pledged

€200,000 to a hospital in Milan.

NFL star Russell Wilson and his wife Ciara donated one million meals to Seattle-based food banks organized by Food Lifeline.
Actors Ryan Reynolds and Blake Lively pledged $1 million to Feeding America and Food Banks Canada.
Basketball player Rudy Gobert of the Utah Jazz donated over $500,000 to an employee relief fund.
On Wednesday, Bill Gates' Bill and Melinda Gates Foundation announced it would commit $100 million to assist in global treatment, detection, and isolation of the virus.
Pop star Justin Bieber pledged to donate $29,000 to Beijing Chunmiao Charity Foundation, which is a children's charity based in China.
Chinese billionaire Jack Ma donated one million face masks and 500,000 testing kits to the United States last week. Also, he pledged $14 million to help develop a coronavirus vaccine through the Jack Ma Foundation.
NBA star Steph Curry donated $1 million to students in Oakland, California. The money went towards assisting in buying meals that won't be provided during school closure.
7) Now there will be free Opera for all.
New York City's Metropolitan Opera announced this week that they will host nightly Opera streams from their archives for free. In light of many theaters cancelling their shows and productions, this news comes as an exciting chance for many to catch the Opera free of charge.
8) Hundreds of people across Spain exploded into a co-ordinated mass applause for healthcare workers.
After a social media campaign, large groups of people across Pamplona, Madrid, and Murcia showed their gratitude for healthcare workers who have been battling the coronavirus since day one.
The mass applause mainly took place on balconies and from windows as many people are on lockdown.
9) People around the world perform music from their windows and balconies.
The phenomenon of quarantined sing-alongs and dance-alongs has been on the rise. Music is one of the many ways people have managed to stay positive during lockdown. And many people have found talent in their neighbors as well.
There are videos online of Italians playing instruments on different balconies, French citizens dancing to the same song in their individual apartments, and Danish apartment dwellers in Copenhagen singing "You've Got a Friend" together from their windows.
10) Alcohol brands have started to make hand sanitizer instead.
Several beer and spirit companies have started to use all their alcohol from their products to make hand sanitizer. For example, gin distillers Leith Gin and Verdant Spirits announced their plans to switch this week. Brewers Brewdog announced their own move to make hand sanitizer instead of their signature beer this week as well.
11) South Korea announced it had more recoveries in one day than new confirmed cases.
The good news came earlier this week that the rate of confirmed cases in South Korea has been slowing.

___________________________________________________________
Mood Boosters: How to Maintain a Positive Mentality
___________________________________________________________
COVID-19 has caused a great deal of stress, anger, panic, and heartbreak around the world. There's no denying that we've fallen on tough times, but we must remain positive! Staying positive will greatly improve your quality of life, no matter who you are. The Centers for Disease Control and Prevention (CDC) has put together a list regarding mental health considerations during this time. You can find it HERE.
Additionally, the CRI Genetics team has put together our own list of recommendations to boost your mood:
If you're feeling anxious, take a break from the news for a bit.

Again, a constant barrage of news reports can make anyone feel distressed or worried. Try taking some time to read a book, meditate, or watch a favorite movie or show instead.
Play with a pet (if you have one)!

Cuddling or just playing with a beloved cat, dog, or other animal can immediately make you feel happier. Lovingly interacting with your pet releases oxytocin, the feel-good hormone.

Share your thoughts.

It always feels good to voice how you're feeling. Talk to a close companion or even try journaling. Just getting your feelings out in some way can help you feel a lot better.

Smell some calming scents.

Certain scents will help you feel relaxed and can even reduce your anxiety levels. These scents include peppermint, lavender, and chamomile.

Go outside if you can.

Fresh air can help you feel more at ease. Furthermore, even if you can't go outside (for instance, if you are on mandatory lockdown), just getting some sunshine will help boost your mood. Your body needs vitamin D and we get a lot of it from the sun. Just make sure to wear SPF!

Laugh it out.

It sounds cheesy, but as cardiologist Benico Barzilai says, "the benefits of laughter cannot be understated." Laughing leads to a reduction in your body's negative response to stress. It also causes an increase in blood flow throughout your body. Whether you're watching some funny cat videos online or spending time with friends, laughing will instantly make you feel better.

Get some exercise.

Exercise is a great way to release stress on a daily basis. Not only will it reduce your stress hormones, but it can also release endorphins from your brain. This will help you feel calmer and more positive.

Marie Kondo your space.

And by this we mean remove all clutter! Lots of clutter in your life can make you feel stressed, even if you don't realize it. With more time to spend inside, take a moment to clear some space for yourself. You'll immediately feel better, trust us.
Before we sign off... what else is new?
We hope you enjoyed this week's article and found the information on coping with social distancing and COVID-19 stimulating, straightforward, and encouraging. The thoughts, opinions, and health of our readers mean a great deal to us.
We will try to have someone on hand to answer all your coronavirus questions on this blog for at least a week after it's posted. Let us know what you think and how you're holding up.
That's all we have for now. Stay safe out there.
Sources