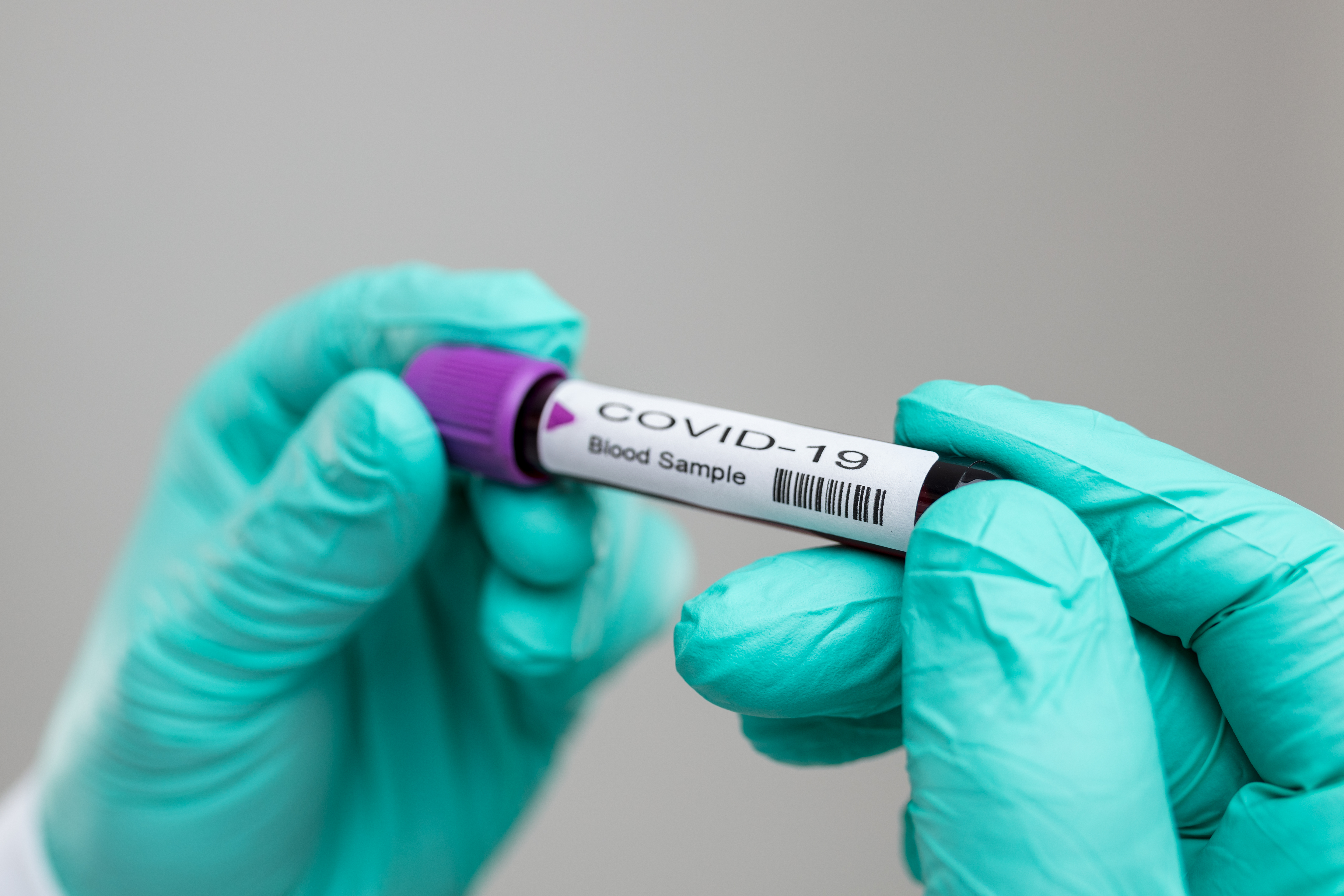 In February, we covered the coronavirus in its infant stages. Now, we barely even recognize it. In just one month, it changed its name (COVID-19? Who is she?), caught up to Forrest Gump (yes, Tom Hanks was infected, but he's okay now!), and officially reached pandemic status. It would be a major understatement to say that a lot has happened since we last wrote about it. In answer to many of our readers' requests, we have decided to write a follow-up article on COVID-19. We intend to provide the latest updates on the virus, sort out fact from fiction, and deliver the best recommendations from experts on how you can stay safe during these extraordinary times.
In our previous article, we discussed where the virus originated, how it infects its hosts, the general symptoms experienced, and the important role genetics plays in COVID-19's underlying mechanisms.
Today we are going even deeper. What are the latest updates on the virus? How far are we towards developing a vaccine? Is it really more deadly than the flu? What measures should you be taking to prevent yourself and your loved ones from contracting the infection? How scared should you really be? If you're urgently trying to find the answers to these questions, keep reading!
___________________________________________________________
Table of Contents
___________________________________________________________
___________________________________________________________
What is a Pandemic?
___________________________________________________________
One month ago, the World Health Organization (WHO) declared COVID-19 a pandemic. But what does that really mean?
There are numerous definitions floating around out there. Many of these definitions include severity of diseases, high death rates, and other terms that instill panic and fear into the general population.
Meanwhile, WHO defines a pandemic as "the worldwide spread of a new disease." The WHO's definition is probably the best one to go by. Generally, 'pandemic' is associated with how widespread an illness is, not how deadly it is.
For example, health officials deemed H1N1, a strain of the flu commonly known as swine flu, a pandemic in 2009. Today swine flu circulates around the world as a seasonal virus that causes a mild illness with limited health concerns.
Therefore, we should not be afraid or discouraged by the word pandemic alone. In essence, it is a buzzword. Most people associate it with death, chaos, and even apocalyptic scenarios. However, when looking at the definition itself, it doesn't include any of those things.
Before we move forward, it is important to keep in mind that the director of WHO, Tedros Adhanom Ghebreyesus, stresses that together, the world can still change the course of COVID-19. In February, Ghebreyesus stated, "We cannot say this loudly enough, or clearly enough, or often enough: all countries can still change the course of this pandemic," and this statement still holds true.


___________________________________________________________
The Main COVID-19 Updates So Far
___________________________________________________________
The following is a roundup of all the COVID-19 news that our team has been trying to stay on top of. We have taken each one from reliable news outlets, and have abridged them for your reading convenience.
Globally
As of Tuesday, there are more than 826,222 confirmed cases of the virus spread out over 179 countries. There have been over 40,700 deaths. On the bright side, the vast majority of these cases are mild, and almost a third of those who have been infected have already recovered. In fact, 174,115 people have fully recovered so far.
Britain has become the latest country to keep its citizens indoors, with Prime Minister Boris Johnson announcing this change last Monday. Meanwhile, Wembley Stadium in London lit up its arch on Thursday night to thank National Health Service workers.
Italy is currently in a nationwide lockdown as the confirmed cases of coronavirus have jumped past 105,792 while the death toll has risen above 12,400. Along with Spain, it has surpassed China for having the largest number of COVID-19 deaths in the world. It ranks second for being the most infected country in the world. Right now, the U.S. is number one. Additionally, a study by Italy's national health authority found that more than 99% of Italy's coronavirus fatalities were people who suffered from previous medical conditions.
Spain announced a new set of measures to help its independent workers on Tuesday. Spain wants to provide assistance to independent workers, small companies, and those who are the most vulnerable from COVID-19's economic impact on the country. The measures include extending rental contracts and suspension of evictions for at least six months from the beginning of the state of emergency.
Workers in Jerusalem removed thousands of prayer notes from the Western Wall shrine to be disinfected.
Havana, Cuba authorized a small British cruise ship carrying coronavirus patients on board to dock. Foreign Minister Bruno Rodríguez stated that the passengers and crew of the MS Braemar would be received according to sanitary protocols that have been established by the WHO.
India has extended its lockdown to cover almost the entire country. The lockdown took effect this past Monday and covers almost 1.3 billion people. Indian authorities have grounded all domestic flights, shut India's borders, and will block around a million Hindu pilgrims from visiting the holy city of Ayodha starting Wednesday. The number of confirmed cases in India hovers around 540.
The European Space Agency released a map showing a drop in nitrogen dioxide emissions over China. The map depicts a massive decrease in emissions over China between December and March. This was due to the closure of hundreds of factories, power plants, and industrial facilities as well as a reduction in vehicles in all major Chinese cities.
The head physician at the main hospital treating COVID-19 patients in Moscow has tested positive for the virus a week after giving President Vladimir Putin a tour. The doctor, Denis Protsenko, gave President Putin and a group of other senior officials a tour of the hospital facilities last week. Putin is tested regularly for the virus, and a spokesman assured reporters on Tuesday that everything is fine.
Spain has reached 3rd place for the most-infected country in the world and the 2nd place for the highest number of deaths. The country's interior minister suggested that a total lockdown is the country's next step. There have been 8,269 fatalities so far.
In the U.S.
The U.S. has become number one globally for the most confirmed coronavirus cases at more than 160,700. The death toll has reached over 3,000 deaths. Federal health officials reported these numbers on Tuesday. According to the CDC, the cases span all 50 states and the District of Columbia.
The State Department announced last Thursday that Americans shouldn't travel outside the U.S. The department also raised its global health advisory to a Level 4 "do not travel" warning. A Level 4 is the highest warning, and it's usually reserved for nations that are at war or facing serious disruptions such as natural disasters or political unrest.
Officials charged a pastor in Louisiana for leading a 1,000 person service that violated the governor's order not to hold gatherings larger than 50 people. Mark Anthony Spell, the pastor of Life Tabernacle Church in Central, Louisiana, was charged with six counts of violating the governor's order and endangering the health of the community.
On Thursday, California's governor issued a "shelter in place" order for all Californians to stay home. The state's residents were told to stay at home and only leave when necessary. This policy will stay in place until further notice.
The state of Georgia has asked over 3,000 retired nurses to return to work.
There is currently a nursing shortage in Georgia, and as the number of coronavirus cases rises, the workload in hospitals will become increasingly strained.
JCPenney is the latest major retailer to lay off thousands of employees. The department store will also place a large portion of its corporate employees on leave. Other retailers that have done the same include Macy's, the Gap, and Kohl's.
Around 13,500 Americans who are trapped abroad have asked the State Department for assistance in getting home. The State Department has already brought 5,700 U.S. citizens back to the states through specially organized flights. Over the next five days, the State Department will charter 16 more flights to bring around 1,600 Americans home. There are still room to bring back more. Find the registration information HERE.
The governor of Rhode Island announced that the state does not have enough hospital beds to accommodate all of its coronavirus patients. On Tuesday, Gov. Gina Raimondo stated that Rhode Island has a total of 488 cases and not enough masks, respirators, goggles, or beds to meet their needs.
New York governor pleads for more ventilators, as the cases in New York mount. Governor Andrew Cuomo stated that New York may need up to 40,000 ventilators to help battle the virus, based on scientific projections.
Luxury brands conglomerate LVMH announced last Monday that it will be repurposing its perfume production lines to make hand sanitizer instead. The conglomerate owns fashion brands such as Fendi and Louis Vuitton. LVHM states it wants to combat a nationwide shortage of anti-viral products in France.
Actor Tom Hanks tested positive for COVID-19 but both he and his wife have recovered.
Disneyland in Anaheim, California suspended its operations for the first time since 9/11. This is the fourth time in the park's 65-year history that it will close. The closure began last Saturday morning and will continue through the end of March.
Some infectious disease experts have called for even harsher measures than social distancing. They used the intense efforts used by China, South Korea, Taiwan, and Singapore as an example of how the United States can also tame the contagion. However, these measures would require extremely high levels of coordination and money from the U.S. government and similarly high levels of cooperation and trust from American citizens. The debate on how to proceed continues.

___________________________________________________________
What Major Cancellations Have Occurred?
___________________________________________________________
COVID-19 has had a widespread effect on universities, organizations, and events all around the world. If you have an event occurring within the next few weeks, there's a high chance it may be cancelled. The following are some of the major cancellations and closures that have occurred so far due to the pandemic.
It is important to note that community-based interventions such as social distancing, working from home, school dismissals, and event cancellations can help slow the spread of COVID-19.
Education
An increasing number of U.S. universities are taking preemptive measures and are responding to the pandemic by suspending in-person classes. Some universities have already alerted their students that they will not have any more in-person classes for the rest of the school year. Additionally, some schools have suspended their international programs until further notice.
The College Board has begun sending out SAT updates for students registered to take their SAT's this year. Students whose SAT tests have been canceled will receive refunds. They will need to sign up for future test dates. The College Board will continue to update students over the next few weeks.
Universities that are going virtual include Harvard, Princeton, the University of Maryland, Stanford, the University of Washington, New York University, the University of Florida, Columbia University, and Ohio State University.
Harvard ordered all of its undergraduate students to move out of their dormitories by March 15th. From March 15th onward, the university said it would conduct all of its classes online through the end of the spring semester.
Schools around the world have been closed due to the outbreak. Italy, China, South Korea, and Japan are just a few of the countries who have closed many of their schools due to coronavirus fears.
Tech
The 2020 Electronic Entertainment Expo (E3), the largest video game event of the year, is canceled. The Entertainment Software Association is preventing the 25-year-old annual trade show from returning to Los Angeles, CA in June. However, event organizers stated they would not move forward due to coronavirus fears in California. They also

added that they will contact attendees as well as exhibitors regarding full refunds for event passes. There are currently talks about ways to create an online E3 experience in place of the in-person event.

Barcelona, Spain is currently facing the loss of the Mobile World Congress, its busiest annual event. Event organizers cancelled after large companies including Deutsche Telekom AG and AT&T pulled out. The event normally generates $546 million regionally and creates over 14,000 part-time jobs.
Apple announced that this year's Worldwide Developers Conference will be held online. Right now, they have stated that the event will take place sometime in June.
Organizers of the New York International Auto Show scheduled for mid-April postpone the show for a couple months. They rescheduled it to run from August 28th to September 6th.
Microsoft moves its biggest event of the year online. Microsoft's Build developer event will now be a digital event from May 9th to May 21st.
The Natural Products Expo West, the world's largest organic and natural foods and products trade show has been cancelled. Organizers of the event initially chose to go forward, being undeterred by the estimate that 60% of the 87,000 attendees wouldn't show. However, they eventually decided to cancel completely.
Find a list of cancelled tech events HERE.
Entertainment
R&B artist Khalid postponed his Asian tour dates. Locations affected include Bangkok, Singapore, Jakarta, Manila, Kuala, Lumpur, Tokyo, Seoul, Mumbai and Bangalore.
The original Ultra Music Festival in Miami, Florida announced its cancellation on March 3rd. The festival was scheduled for March 20th to the 22nd.
On March 5, Queen and Adam Lambert postponed their May 26th show in Paris.
Event planners canceled South by Southwest (SXSW) in Austin, Texas. The event, scheduled to begin on March 13th, was canceled just a week before its start date by the mayor of Austin.
The 2020 editions of Coachella and Stagecoach have been moved to later this year in October.
The French government caused the cancellation of Series Mania Festival, which brings around 80,000 people to Lille France every year. The French government announced restrictions on large gatherings as well as travel restrictions for international participants.
California's CAA closed its offices. The talent and sports agency has asked its employees to work remotely.
The New Orleans Jazz and Heritage Festival scheduled for April and May has been postponed to the fall.
Find an updated list of cancelled music events HERE.
Sports
The 2020 Summer Olympics in Tokyo have been postponed until 2021. The Olympics, previously scheduled for July 4th to August 9th, has been moved to next year by the Olympics committees of nations.
The NCAA has canceled March Madness. NCAA President Mark Emmert and the Board of Governors have canceled the men's and women's 2020 basketball tournaments. They also cancelled all remaining winter and spring NCAA championships.
The NBA, MLB, and NHL postponed their seasons. The National Basketball Association suspended its current season while the National Hockey League halted theirs. Meanwhile, Major League Baseball has suspended its spring training as well as postponed the start of its regular season.
The world figure skating championships have been canceled. The championships are a premier competition in the skating season during non-Olympic years. They were set for this week in Montreal, but have been canceled due to public health concerns. Almost 200 skaters from more than 50 countries are not going to compete.
The organizers of the Boston Marathon announced on March 13th that they moved the race to September.
The Invictus Games have been postponed to 2021. The games were scheduled for May 9th through the 16th, but they have been postponed until next year.
FIFA released a statement saying it would postpone the Asian qualifiers for the 2022 World Cup in Qatar.
Cultural Events
Several locations in Germany, including Berlin, closed all their state theaters, opera houses, and concert halls.
Austria has banned indoor gatherings of more than 100 people.
In Japan, Prime Minister Shinzo Abe has asked public and private organizers to consider postponing or canceling sports and cultural events. Additionally, Tokyo's Nakameguro district canceled its annual Cherry Blossom Festival.
One of the largest rodeos in the world, the Houston Livestock Show and Rodeo, was shut down last Wednesday, just a week into the event. The rodeo which was supposed to run through March 22. It features bull and horse riding and an exhibition of cattle, pigs, llamas and other animals.
Multiple production companies have taped their news and talk shows without live studio audiences. Last Wednesday, ABC taped daytime talk show "The View" without a live studio audience. Producers of "The Late Show with Stephen Colbert" on CBS and "The Tonight Show Starring Jimmy Fallon" followed suit.
The producers of the latest movie in the James Bond franchise, "No Time to Die," announced they would move its release from April to November.
Politics
The planners of the Democratic National Convention have their eye on contingency options just in case the convention is affected by COVID-19. The convention is set to take place in mid-July.
The U.S. shifted a gathering of a group of seven foreign ministers, which was scheduled for March 24th and 25th in Pittsburgh. It will now take place as a virtual meeting.
The Securities Exchange Commission canceled their SEC Speaks 2020 conference in Washington, D.C. They had originally scheduled the event for March 30th to the 31st.
The Trump administration postponed the US-ASEAN Summit in Las Vegas on March 14th. The summit would have acted as a meeting point for the leaders of the Association of Southeast Asia nations.

A Brazilian official tested positive for the coronavirus days after being in contact with President Trump as well as Vice President Mike Pence.

Negotiators have postponed Brexit talks due to COVID-19. European and British Union negotiators said they agreed not to hold next week's round of planned negotiations in London. For now, it will potentially be a videoconference instead.


___________________________________________________________
How Far Are We Towards Developing a Vaccine or Treatment for COVID-19?
___________________________________________________________
Unfortunately, there isn't a cure for COVID-19 at the moment. However, many scientists are steadily working to find one. Drugs that are known to work against certain viruses are currently being trialed in China. As you can probably guess, there's no shortage of patients to try them on. In the U.S. and other countries, new drug trials are taking place as well.
Currently, there are two drugs that seem to be making an impact. The first is Kaletra, which is a combination of two anti-HIV drugs. The second is remdesivir, a drug that was used to treat patients with Ebola in West Africa in 2013 and 2016. Although Remdesivir failed for the Ebola patients, researchers are hopeful for its success in treating COVID-19.
Some doctors in China are also trialling chloroquine, known best for its anti-malarial properties. The results of these trials are coming back in mid-March and would provide insights into treatment response.
As for a vaccine, a number of scientific groups are already testing vaccine candidacy in animals. Some are even preparing to carry out small trials in humans. Moderna Therapeutics, an American biotech company, hopes to recruit 45 volunteers between the ages of 18 and 55 in order to begin testing a vaccine by the end of April. However, these tests will require thousands of volunteers and will take a long time to reach completion.
To put it shortly, the likelihood of creating a commercially available vaccine by the end of this year are low, but not impossible.
Although, if scientists were able to create a working vaccine, it is likely they wouldn't develop it in time for the current COVID-19 outbreak.


___________________________________________________________
What is the Severity of the Illness?
___________________________________________________________
Although we don't have the full picture of COVID-19 just yet, we do have tens of thousands of cases to go off of in order provide an answer to this question. So far, the symptoms of the reported cases have ranged from extremely mild (including many with no reported symptoms at all) to severe, including illness resulting in death.
Based on all the reported cases, most COVID-19 illnesses are mild. A large study conducted in China found that 80% of confirmed cases had fairly mild symptoms, (which is been defined as having no significant lung infections). There are ongoing investigations to learn more about COVID-19 and its severity. It is possible that a large number of very mild cases aren't being detected so this breakdown in severity could change over time. Until we know the full story, it's best to remain calm.

___________________________________________________________
What is the Mortality Rate?
___________________________________________________________
Compared to severity, the mortality rate of COVID-19 is even more difficult to peg down. This is due to the fact that we don't have all the numbers to make such a large estimate. No one does. With the amount of coronavirus cases that have flown under the radar (due to many cases going untested), you should take all COVID-19 mortality rate reports with a grain of salt.
Chief medical officer, Chris Whitty, believes that the number is about or a little bit less than 1%. Meanwhile, the WHO's director, Tedros Adhanom Ghebreyesus, reported it was 3.4%. Both estimates are on opposite ends of the spectrum. Whitty's number is based on the assumption that a lot of mild cases have gone unreported. Meanwhile, Ghebreyesus' calculated his number from dividing the number of deaths from COVID-19 by the number of officially confirmed cases. The fact that we are actually unsure of the real number of confirmed cases makes many people suspect that 3.4% is too high. It is still too early to tell.


___________________________________________________________
How Does COVID-19 Compare to the Flu?
___________________________________________________________
How can you tell whether you have the flu or whether coronavirus has you in its clutches? Well, let's first compare the symptoms of both.
Typical flu symptoms, which usually have a rapid onset, include: high fever, sore throat, muscle aches, shivers, headaches, runny or stuffy nose, fatigue, and less commonly, vomiting and diarrhea.
On the other hand, doctors are still trying to determine the full range of symptoms for COVID-19. However, studies of patients reveal that the most common prevalent symptoms include a fever and dry cough, as well as fatigue and muscle aches. A runny nose and sore throat are far less common, and only 5% of an early group of patients reported these symptoms. Another common occurrence in coronavirus patients is the development of pneumonia (lung infection).
Regarding infections, COVID-19 has around 826,000 cases worldwide while the flu has an estimated 1 billion cases worldwide with around 9.3 million to 45 million cases in the U.S. per year.
And finally, to compare the number of deaths between the two:
There have been a little over 40,500 deaths worldwide due to COVID-19, with over 3,000 of those deaths occurring in the U.S. as of Tuesday.
Meanwhile, the flu ranges from 291,000 to 646,000 deaths worldwide per year with 12,000 to 61,000 deaths occurring in the U.S.

___________________________________________________________
Which Groups are the Most at Risk?
___________________________________________________________
The general answer to this question is older adults, people with chronic health issues, such as heart disease, diabetes or lung disease, and especially older people with chronic health issues.
These higher risk groups have a higher likelihood of developing more serious complications from COVID-19.
There are currently no studies on the virus' effects on pregnant women, however, women generally experience immunologic and physiologic changes during pregnancy, and this may make them more susceptible to viral respiratory infections such as COVID-19.
Likewise, there is no evidence that supports children are more susceptible to the virus. Surprisingly, most confirmed cases of COVID-19 reported from China have occurred in adults.
Other people who are at elevated risk of exposure include:
Travelers returning from international locations with community spread of the virus
People in places where community spread of COVID-19 has occurred (your risk is dependent on your location)
Healthcare providers caring for patients with confirmed cases of COVID-19


___________________________________________________________
What Should I Be Doing?
___________________________________________________________
Let's get one thing straight.
PANDEMIC ≠ PANIC
(Not even if you remove those letters in the middle.)
The first thing you should do is stay calm.
Now that that's out of the way, here are some productive things you can do to protect yourself and your loved ones.
1. Avoid close contact with others.
The best way to prevent this illness is to avoid exposure to the virus. So, first and foremost, avoid close contact with people who are sick or showing symptoms. An infected person can potentially spread the virus through their respiratory droplets that they transmit when they cough, sneeze, or speak. These droplets can infect you from up to a distance of two meters away.
Not sure if you read the HUGE LIST OF CANCELED THINGS above, but it's probably not the smartest idea to be in large crowds or at large events right now unless absolutely necessary.
2. Wash your hands.
It's possible to pick up the virus with your hands by touching infected surfaces. That's why it's so important to wash your hands. Do you know whether you're washing your hands correctly? Now's a good time to double check! You need to wash your hands with soap and warm water for AT LEAST 20 seconds for it to be effective. Do this often, especially when you come home or go to work.
If soap and water aren't available, use hand sanitizer. Just make sure it's at least 60% alcohol. Also, double check that you're covering every surface of your hands and rubbing them together until they're completely dry.
In conjunction with this, don't touch your eyes, nose or mouth.
3. Clean household objects and surfaces.
Clean and disinfect frequently touched objects and surfaces. The virus can linger for 48 hours or even possibly 72 hours on a hard surface, such as hand rails on the subway or desks. It can't survive as long on soft surfaces.
Make sure to clean and disinfect tables, doorknobs, light switches, countertops, door handles, desks, phones, keyboards, toilets, faucets, and sinks.
The CDC has a complete guide for disinfecting your home, along with the proper cleaning materials you should use. Find it HERE.
4. Wear a face mask in public.
Wearing a face mask can help prevent the spread of COVID-19. Thus, it is important to wear them in public or shared spaces.
5. If you're sick...
If you are displaying symptoms of general illness such as coughing and sneezing, it is important to stay home so you don't infect anyone else. It is just as important to cover your cough and put tissues in the garbage as soon as you use them.
You should also use a face mask when you're around other people (for example, if you're sharing a car or room with them) and before you enter a healthcare provider's office.
If you are unable to wear a face mask (for example, if it causes breathing problems) then you should do your best to cover your coughs and sneezes.
6. If you're at higher risk...
Stock up on supplies. The CDC has created a helpful guide to preventing the spread of COVID-19 in your community. Check it out HERE.
Take everyday precautions to keep space between yourself and others
Keep away from others who are sick and limit close contact
Avoid crowds as much as possible
Avoid cruise travel and non-essential air travel
During a COVID-19 outbreak in your community, stay home as much as you can to lower your risk of exposure

___________________________________________________________
What Should I Do if I Think I Have COVID-19?
___________________________________________________________
Again, don't panic. (Say it louder for the people in the back.)
DON'T PANIC.
If you believe you have COVID-19, you should stay home and call your doctor. According to the CDC, the best course of action is calling your healthcare provider and letting them know about your symptoms. Tell them you think you may have COVID-19. If you're not sick enough to be hospitalized, you should recover at home.
Do not go to a GP, pharmacy or hospital unless you truly need it. They are already overflowing with people, and being around others who may have the virus could help it spread even further.
However, know when to get emergency help.
Seek immediate medical attention if you or a loved one is experiencing any of the following emergency warning signs:
Difficulty breathing or shortness of breath
Persistent pain or pressure in the chest
New confusion or inability to arouse from sleep
Bluish lips or face
Thinking of getting tested for COVID-19?
All 50 states have one or more laboratories that have successfully verified and are currently using COVID-19 diagnostic tests. However, the testing facilities may be far away, and there aren't a lot of COVID-19 tests to go around.
There is no reason to get tested for COVID-19 at this time unless your healthcare provider recommends you do so.

___________________________________________________________
Why You Shouldn't Panic
___________________________________________________________
Not sure we've touched on this subject yet.
Although so much of the news centers around COVID-19, and we are constantly being bombarded with updates, the reality is: COVID-19 isn't something we should worry about yet.
And I say yet because there's always a chance that this virus could turn people into flesh eating zombies, but the facts heavily favor the opposite.
The virus causes only mild or moderate symptoms for most people, such as fever and cough. Although it can cause serious illness, especially in older adults and people with existing health problems, the majority of people recover. The World Health Organization says mild cases last about 2 weeks, while most patients with serious illness recover in about three to six weeks.
For the majority of people in the world, the immediate risk of being exposed to COVID-19 is thought to be low. Right now, there isn't any widespread circulation in most communities in the U.S.
William Schaffner, an infectious disease specialist at Vanderbuilt University said it best: "A disease spreading around the world may not be as unusual as it sounds. Advances in tech have made it easier to detect and track new diseases. It's possible that some diseases have circled the globe undetected."


___________________________________________________________
Main Takeaways
___________________________________________________________
1. Don't panic.
Alright, this is the last time we'll say it. If you haven't absorbed it by now, try reading this article again.
2. Don't freak out, but don't be too relaxed either.
Just because you shouldn't panic doesn't mean you're free to go out and lick every surface you come in contact with. There's no denying that COVID-19 is a serious issue. However, if you stay smart and handle it the right way, you will be able to save yourself a lot of time and stress. Follow the steps that the CDC laid out, wash your hands, and maybe don't take that trip to Italy right now, okay?
3. Accept that you are responsible for the health of others as well as yourself.
Even if you're not freaked out about getting the virus yourself, don't stop caring. You still wouldn't want your loved ones or your community to get sick from you accidentally. Higher risk people may come into contact with the surfaces you touch, so please make sure they're clean. And if you're sick, actively try not to spread it.
4. Avoid stigma and discrimination.
Stigma is a major part of COVID-19, and this issue can't go unspoken. Although public health emergencies are stressful and scary, we must be aware of the social stigmas they bring about. Fear and anxiety can lead to unfairly associating a disease such as COVID-19 to people, places, or events. Some groups of people who may currently be facing stigma or discrimination include: people who have recently been released from COVID-19 quarantine, persons of Asian descent, emergency responders or healthcare providers, and people who have returned from traveling.
Stigma creates fear or anger towards others. Stigmatized groups may face social avoidance or rejection, denial of health care, housing, or employment, and even physical violence.
The emotional and mental health of stigmatized groups can be majorly compromised. It's important to stop stigma in its tracks, help others in your community, and most importantly, be kind.
Help counter coronavirus-related stigma by learning more about it HERE.
5. Spread awareness.
Now that you have the facts, it's your responsibility to spread the truth. There's a ton of false information out there. (Such as this viral message thread that's being spread all over social media.) One of the worst things that you could possibly do in times like these is spread fake news. Always make sure to check your facts, check your sources, and check the stories you read online. We've already done it, but you can fact check us too if you'd like by using the sources below!
Keep your friends, family, coworkers and everyone you know, in the know by sharing this article. How has COVID-19 affected you? Leave all your questions, comments and concerns in the Comments Section below.
Stay safe out there! - The Team at CRI Genetics
Resources: