Dear Explorer of the Past,
If you're here, you've probably glimpsed the fascinating world of DNA testing through our sample reports…
The only problem (I hope) with those sample reports… is they aren't YOUR reports!
If you liked what you saw, then it's time to dive into the rich tapestry of YOUR genetic history…
With CRI Genetics, you're not just uncovering percentages and charts… You're unlocking stories, connections, and insights that span generations.
Your Ancestry Reports: A Journey Through Time
Recent Ancestry: A breakdown from the last 5 generations of your family, reflecting (and confirming) the heritage you've always known, with a surprise or 2 mixed in.
Ancient Ancestry: A thrilling exploration up to 50 generations back, where borders were mere lines in the sand.
Ancestry Timeline: A captivating chronicle showing when and where your ancestors entered your family line.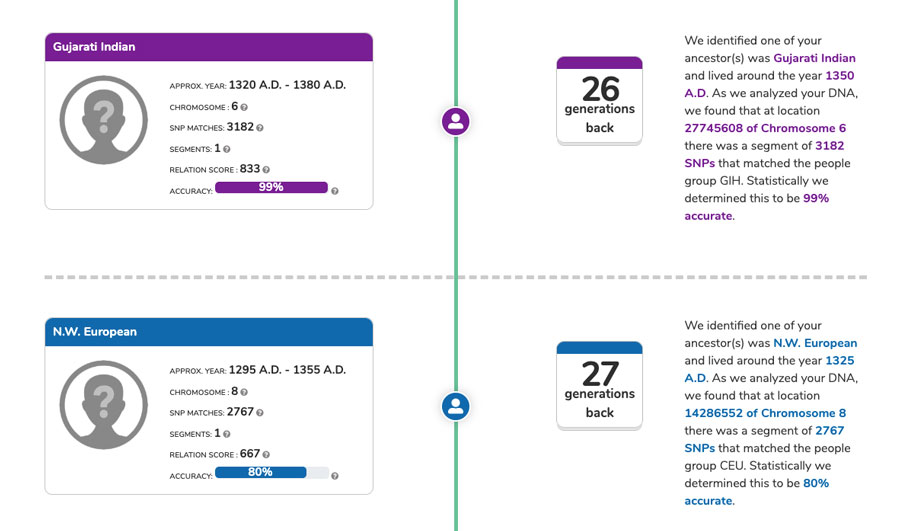 Imagine discovering an Italian forefather from the Renaissance era or tracing your lineage to unknown Indian ancestors from the distant past. With your Advanced Ancestry Timeline, you'll see more than numbers; you'll catch glimpses of your ancestors' roles in history.
Health & Trait Reports: A Blueprint to Your Well-being
The Ancestry + Traits package comes with 15 unique genetic trait reports on top of everything mentioned above…
But the best bang for your buck lies in the Health + Ancestry package, which nets you more than 80 Health Reports…
This includes a list of all your genetic traits down to the cellular level, such as how you absorb and metabolize caffeine.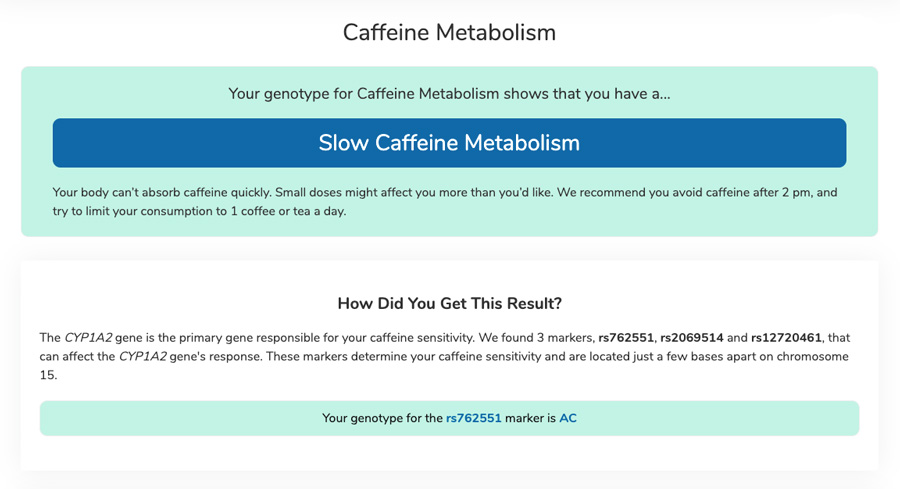 Each trait you discover about yourself is accompanied by a detailed list of "Did You Know?" facts that add even more to your knowledge of YOU.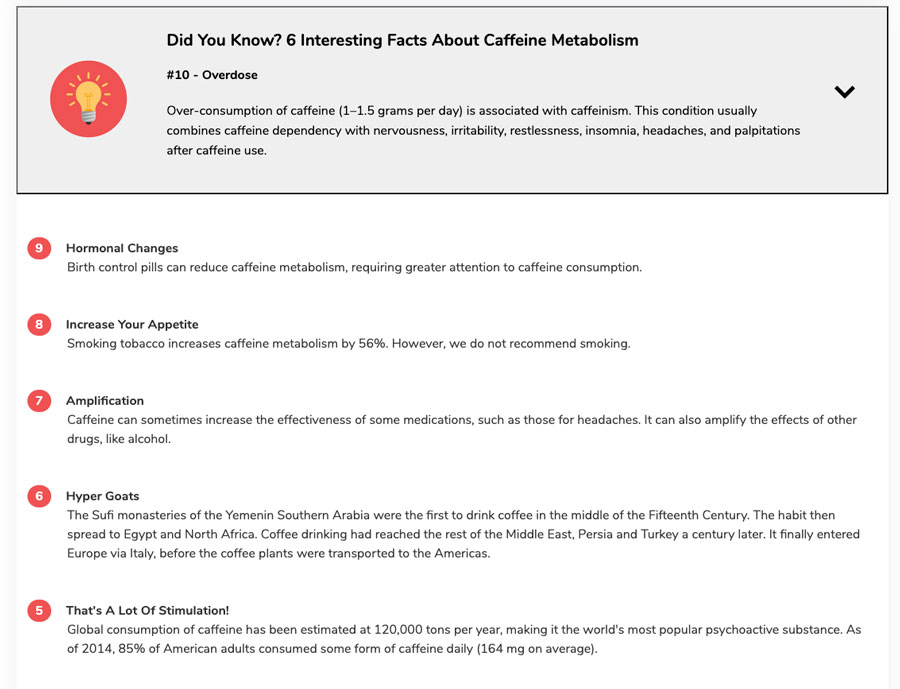 But that's just the beginning! You will get a rich, in-depth overall list of customized reports that cover:
Allergies
Metabolism
Nutrition
Weight Loss
Wellness
Unique Traits
Energy
And More!
Your DNA is a treasure trove of information about yourself…
At CRI Genetics, we're here to translate it into a language you can understand.
It's not just about knowing what makes you, "you;" it's about empowering yourself to make informed decisions.
As Aristotle once said: "Knowing yourself is the beginning of all wisdom."
So, what are you waiting for? Choose your journey of self-discovery below and unlock stories that transcend generations.